About the UBC Farm's Organic Certification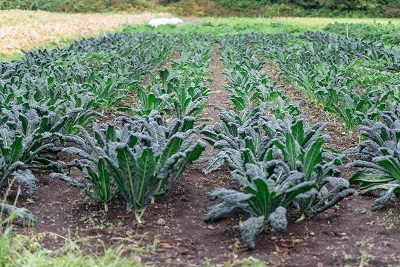 As of May 1, 2016 the UBC Farm became certified organic through NOOA and all our market and wholesale produce is grown according to British Columbia Certified Organic Management Standards. However, from our onsite records and the accounts of the UBC Farm's extended family who have been cultivating the soil here for decades, the UBC Farm has adopted organic practices since students began gardening at the Farm in the late 1990s. The UBC Farm chose to become certified organic for many reasons, but our biggest motivation was to join the organic movement and community in our region with a stronger voice. Our research and production fields have benefited greatly from these knowledge streams throughout the agriculture community.
In Canada, our Organic Standards and Regulations are based on the following four general principles:
Principle of health – Organic agriculture should sustain and enhance the health of soil, plants, animals, humans and the planet as one and indivisible.
Principle of ecology – Organic agriculture should be based on living ecological systems and cycles, work with them, emulate them and help sustain them.
Principle of fairness – Organic agriculture should build on relationships that ensure fairness with regard to the common environment and life opportunities.
Principle of care – Organic agriculture should be managed in a precautionary and responsible manner to protect the health and well-being of current and future generations and the environment.
Read more about organic at
thinkcanadaorganic.ca