*Online* Foraging Survival Trip
About this Workshop
You'll learn how to find food in a pinch and where to safely forage on the coast. You'll learn how to find sustainable edible wild weeds, nutrient rich plants for survival and beach forage super-foods like seaweeds and shellfish. We'll cover any poisonous plants you should avoid and simple cooking methods for the food you find in this 2 hour video collection.
About the Instructor
Chef Robin Kort has been teaching wild foraging classes for over a decade in BC and she would love to share her knowledge with you!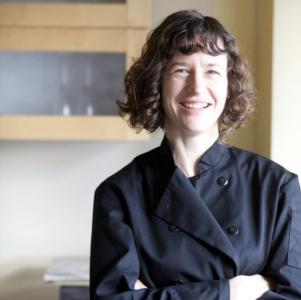 Date and Time
Registrants will gain immediate access to the online module, but the live Zoom session with Robin will be on Thursday, July 2 | 6:00 – 7:00 pm (1 hour)
Location
Online via Teachable (access granted at time of registration) & Zoom (link sent via email on June 30).
Cost
Registration for this workshop will not be done through UBC Farm. In order to register for this workshop, please visit the following website: https://foraging.teachable.com/p/vfst . To be clear, all registration payments (and troubleshooting of registration payments) will be handled by Teachable. When registering, please carefully read Terms of Use and Privacy Policies from Teachable and Chef Robin Kort. Everyone registering for this workshop should please register with the discount code "UBCFARM". Following successful registration, you will immediately gain access to the 2 hour video collection; and you will retain this access for a full year!
In addition, as a special offering for participants who register with the "UBCFARM" discount code, Robin will host a 1 hr live Zoom session on July 2nd, 6-7 pm. The live session will begin with learning about a local edible plant not covered in the online module – wild chamomile! In addition, Robin will demo and briefly go over a few more currently available edible weeds. The final 30 minutes of the session will be an opportunity for questions from participants.
After you've registered, you're welcome to email the instructor, Robin Kort (robin@swallowtail.ca) high resolution images if you want help with identification of the flora/fauna covered in this course from your own infield explorations prior to the live session. Please send them before June 30th if you want them discussed during the live Zoom session. If you send them later, Robin will try to respond to you via email. Send a habitat shot and several closeups (root, leaf, flower etc.) and note that not all flora/fauna can be identified by photo.
Registration for this workshop will close when the maximum enrollment is reached — or at the registration deadline of noon on June 30th. The link to the live Zoom session will be sent to registrants on this day after registration has closed.