March 6: We All Live from the Land: Seeds of Recognition, Recognition of Seeds with Dr. Harriet Friedmann
In a time when more people live in cities than the countryside, it is challenging to think through the implications that we all live from the land, to take in deeply and practically what it means that humans are part of nature. How do city dwellers come to recognize changing nature, including human nature, at a time of rebalancing of atmospheric gases supporting life as we still know it, and of cascading deaths of species, some before they have been identified? Drawing on the history of ideas about nature, especially Humboldt and Darwin from the 19th century, and Latour's revisioning of how governing human society might adequately respond to the Gaia hypothesis, Dr. Friedmann will focus on seed governance at the interface of society, culture, and ecology. Seeds of recognition lie in new ways of understanding humans as a species at once like other species—in that humans change ecosystems to get food—but also unique in its capacity to reflect and change its practices. Foundational are selection, saving, changing, and planting seeds. Recognition of seeds is crucial to changes in governing ourselves as part of nature.
Dr. Friedmann is an International Visiting Research Scholar with the Peter Wall Institute for Advanced Studies.
When, Where, and How Much?
March 6th from 4:00 pm until 6:00 pm
Liu Institute Multipurpose Room, UBC
Free for all and light refreshments provided
About the Presenter: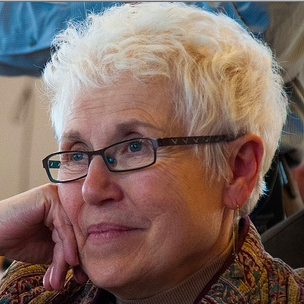 Harriet Friedmann is Professor Emerita of Sociology, University of Toronto. Her publications span several aspects of food and agriculture, notably as co-developer of the historical food regimes approach, and as contributor to debates on family farming. Her recent publications focus on implications for emergent food system governance of long histories of food system transformation across social/natural scales, as cities and capital have reorganized the biosphere and ethnosphere. Her current project is Global Political Ecology of Food. Friedmann was Chair of the Toronto Food Policy Council within Toronto Public Health in the 1990s, and is presently a member. She serves on several editorial boards of food, agriculture, and global change journals and has served on several nonprofit boards, e.g., USC-Canada (Seeds of Survival projects across the world), Toronto Advisory Committee for the FAO-RUAF city-food region project, and the Toronto Seed Library. Since retiring she has been Visiting Scholar or Professor at Aix-Marseille University, Carleton University, Institute of Social Studies in The Hague, Federal Rural University of Rio de Janeiro, and CIRAD (Agronomic Research for Development) in Montpellier, France.