Research
The Centre for Sustainable Food Systems (CSFS) is an interdisciplinary and inclusive research hub for solutions to local and global food systems sustainability.
CSFS is a living lab, providing researchers with a research platform where social, economic, and environmental interventions can be designed, tested, and monitored within a living food system. Research opportunities span the whole seed to plate continuum while integrating many disciplines and sectors to provide global leadership for change leading to resilient and secure future food systems. We are committed to open-access research and data to support widespread knowledge dessimination; see our Dataverse for access to our published datasets. The CSFS provides diverse research space for farm trial and wider research. For new research or collaborations, submit a research proposal or contact our Research Manager Laura Morillas.
Find plain language summaries of our research by visiting:
Research News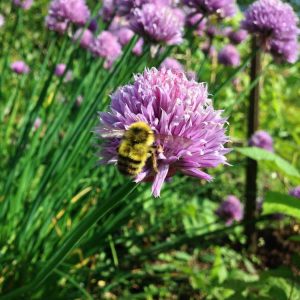 Bee smart: How I ended up pushing a weather station around campus in a baby stroller Jennifer Lipka is an undergraduate student with the UBC BeeHIVE Research Cluster researching bumble bee abundance and diversity on UBC campus. Read more about her research, and how it feeds into the Bee Smart program. Check out the full […]
Join our newsletter
Stay up to date on news, events, and more.
Subscribe