Research
The Centre for Sustainable Food Systems was born with the mission to build a community of researchers working together to co-create scientific knowledge and evidence-based tools and developments to build a sustainable global food system.
We convene a diverse group of CSFS Associate Faculty, research associates, postdoctoral fellows, and graduate students from a range of UBC Faculties: Land and Food Systems, Science, Medicine, Arts, and Forestry, support staff and international visitors.
Our research addresses the social, environmental, and economic sustainability of food systems. The interdisciplinary and collaborative research network we support spans a variety of research themes, from land management to Indigenous food sovereignty; from sustainable practices in organic and conventional food production to the study of ecosystem services provided by biodiversity in agroecosystems. A list of current and past research projects led by CSFS Associates can be found below. We are committed to open-access research and data to support widespread knowledge dissemination; see our Dataverse for access to our published datasets.
The UBC Farm is a core facility supporting teaching, research and community engagement for the Centre for Sustainable Food Systems, and serves as a long-term Living Laboratory where many of the research ideas proposed by CSFS Associates and external researchers are developed, tested and monitored. For new research at the UBC Farm or further collaborations, visit the UBC Farm Research Page or contact our Research Manager.
Find plain language summaries of our research by visiting:
Our Researchers in the News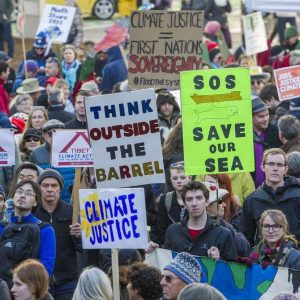 New UBC climate course partners with City of Vancouver to find carbon-reduction solutions November 14, 2022 Dr. Tara Ivanochko (Department of Earth, Ocean and Atmospheric Sciences), CSFS Associate and the Sustainability Hub's Academic Director, discussed the courses offered at UBC to study the impact of climate change. In Ivanochko's lab, students are "coming up with creative […]