People
The people of the Centre for Sustainable Food Systems are integral to our success. The diverse skill sets of CSFS Staff, CSFS Associates, and the CSFS Advisory Committee reflects the diversity of the food system and highlights our strength for collaboration, uniting research, learning, and community through the food system, as we work towards a more sustainable, food-secure future.
Leadership
Camil Dumont
Education Manager
After completing an interdisciplinary BA at UBC with a focus on Political Science and Creative Writing, Camil Dumont completed his MSc. at UBC in 2017 in the Faculty of Land and Food Systems. Prior to completing his Master's degree, Camil worked for a decade, seasonally, at the Vancouver Park Board, in horticulture. Camil is a founder of Inner City Farms Society (ICF), a Vancouver urban farm, in 2009. Camil has been Head Farmer and Executive Director of ICF since 2010. Elected in the 2018 civic election to represent Vancouverites as Commissioner at the Board of Parks and Recreation, he currently sits as Chair of the Vancouver Park Board. Camil is a lifelong environmentalist, a dad, a baseball player, a home chef and a connector of people. He loves his family, his community, his city and our little blue planet, very much.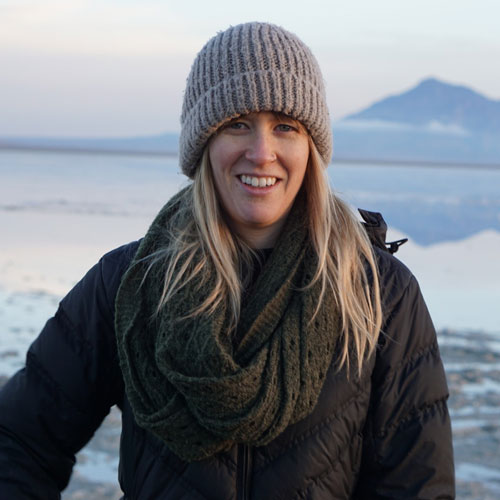 Jessica Latus
Special Projects Manager
In her role, Jessica oversees the strategic direction of the BC Food Web and Feeding Growth. On behalf of BC Food Web, this includes the creation of the research briefs, as well as educational videos and webinars focused on increasing environmental sustainability of BC agriculture. On behalf of Feeding Growth, this includes co-producing workshops and engagement programs that provide tools, resources and community to progressive BC food brands and entrepreneurs. Jessica is originally from the United States having grown up in Indiana, and she had quite a few layovers in other parts of the globe before landing in Vancouver, B.C. She holds a master's degree in urban ecology from the University of Helsinki (Finland) and a bachelor's degree in biology from Arizona State University.
Advisory Committee
As part of the University of British Columbia, the CSFS is governed by the UBC Board of Governors and the UBC Senate as detailed in the provincial University Act. For mid-level internal governance, they oversee the Farm's programs and provides advisory and professional support. Current members are:
Jennifer Black Associate Professor, Food, Nutrition and Health, Faculty of Land and Food Systems
Juli Carrillo Assistant Professor, Faculty of Land and Food Systems, Department of Applied Biology
Patrick Culbert Instructor, Faculty of Forestry
Clare Cullen Co-Chair, Operations Director, Centre for Sustainable Food Systems at UBC Farm
Leonard Foster Director Centre for High-Throughput Biology; Professor, Faculty of Medicine
Tara Ivanochko Director of Environmental Science, Department of Earth Ocean and Atmospheric Sciences
Eduardo Jovel Director, Indigenous Research Partnerships, Faculty of Land and Food Systems
John Madden Sustainability and Engineering Director, Campus and Community Planning
Rachel Mazac Graduate Student Representative
Michelle Marcus AMS Sustainability Coordinator
Debra Martel Associate Director, First Nations House of Learning
Cassie Miller Common Energy/ Undergrad Student Representative
Colin Moore UBC Food Services Director
Navin Ramankutty Professor, Institute for Resources, Environment, and Sustainability; School of Public Policy and Global Affairs
Loren Rieseberg Professor, Dept of Botany, Faculty of Science
Kerry Renwick Associate Professor, Dept of Curriculum & Pedagogy, Faculty of Education
Andrew Riseman Associate Professor, Faculty of Land and Food Systems
Sean Smukler Associate Professor, Faculty of Land and Food Systems
David Speight Executive Chef & Culinary Director, UBC Food Services
William Valley Academic Director of the Land, Food, and Community Series & Instructor, Faculty of Land and Food Systems
Robert VanWynsberghe Assistant Professor, Department of Educational Studies
Hannah Wittman Professor, IRES & Land and Food Systems
Tamar Milne Lecturer, UBC Sauder School of Business
This committee plays an advisory role but does not have legal responsibility for the organization.