The Centre for Sustainable Food Systems at UBC Farm is a teaching and research centre and local-to-global food hub working towards a more sustainable, food-secure future.
Learn More
Events
News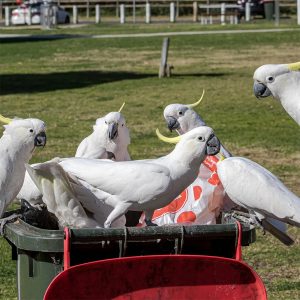 How a Garbage-Bin War Schools Humans and Birds September 21, 2022 Sulfur-crested cockatoos are trash-can bandits in the suburbs of Sydney, Australia. Humans use tools to protect their bins, and the birds then go the extra mile to break in. The human-bird innovation arms race is "a really exciting idea," says Dr. Sarah Benson-Amram, Departments […]
Join our newsletter
Stay up to date on news, events, and more.
Subscribe