The Centre for Sustainable Food Systems at UBC Farm is a research centre and local-to-global food hub working towards a more sustainable, food-secure future.
Learn More
Events
News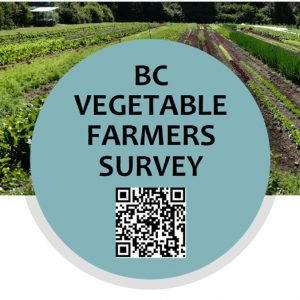 BC Vegetable Farmers Survey
BC Vegetable Farmers Survey We want to hear from you about your experience in vegetable production! Take the BC Vegetable Farmer Survey and your responses will help UBC researchers learn more about the challenges facing vegetable producers, including labour, field management, profitability and seed. Participants are entered to win one of twenty $50 gift cards for […]
Join our newsletter
Stay up to date on news, events, and more.
Subscribe