The Centre for Sustainable Food Systems at UBC Farm is a teaching and research centre and local-to-global food hub working towards a more sustainable, food-secure future.
Learn More
Events
News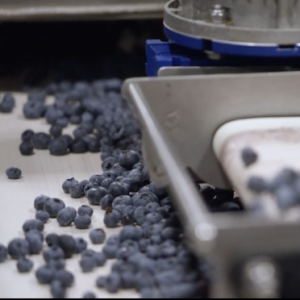 Sustainable packaging made from blueberries November 6, 2023 Land and food systems professor Dr. Anubhav Pratap-Singh and graduate student Xanyar Mohammadi are developing a sustainable food packaging made from blueberries. "This packaging is very flexible, and is very strong compared to regular plastic. Sometimes it's even more resistant than plastic" says Mohammadi. "This sustainable packaging […]
Food security starts with seeds   October 31, 2023 The Ubyssey interviewed UBC Farm staff and researchers about The Canadian Organic Vegetable Improvement (CANOVI) project, an ongoing research project at the UBC Farm. Organic growers in Canada "rely largely on seeds that are produced outside of Canada," said plant breeding postdoc and CSFS associate Weijia […]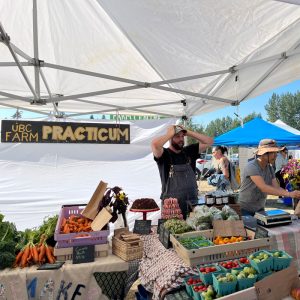 Applications open soon – UBC Farm Practicum in Sustainable Agriculture September 21, 2023 Be part of the future of farming and food systems. Join the UBC Farm Practicum in Sustainable Agriculture! Our Practicum program is a hands-on educational program providing students with a full growing season of experience. The six-month experiential learning program is designed […]
Meet "Dogxim," the world's first known dog-fox hybrid—and a genetic oddity September 27, 2023 Botany professor Dr.Loren Reiseberg commented on this genetic oddity.  "This is what one might expect to see in trees, but not vertebrates," said CSFS Associate Loren Rieseberg. "It is like humans producing a viable hybrid with chimpanzees!" "Data suggest hybridization has […]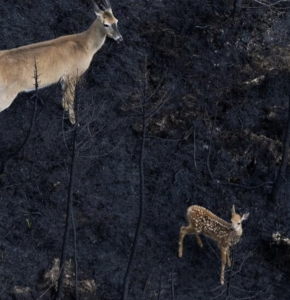 Canada's wildfires take devastating toll on wildlife. October 4, 2023 Land and food systems researcher Dr. Matthew Mitchell said fumes from wildfires have acute or chronic effects on the health of wildlife.  "These fumes have acute or chronic effects on the health of wildlife, says Mitchell. "Young animals are often more susceptible to the effects […]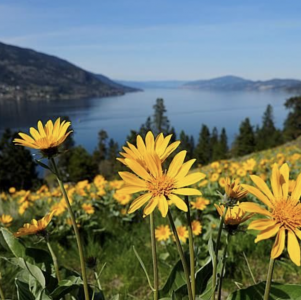 'The land will be lost forever:' Okanagan is one of the most endangered ecosystems in Canada  September 25, 2023 CSFS Associate Dr. Kai Chan told iNFOnews.ca that the proposed South Okanagan-Similkameen National Park is a necessary development as the current laws are not effective at ensuring well-functioning ecosystems and protecting biodiversity. "There's a lot at […]
Join our newsletter
Stay up to date on news, events, and more.
Subscribe