Feeding Growth
Discover British Columbia's Progressive Food Community.
Our purpose at Feeding Growth is to support and scale progressive BC-based food brands and entrepreneurs. Through community engagement and education activities, the Feeding Growth community works together to amplify British Columbia's food economy.
We believe British Columbia can be a globally recognized centre for the production and innovation of environmentally progressive, natural and/or organic, ethical, and socially responsible retail and packaged goods foods.
About Feeding Growth
Feeding Growth is brought to you in partnership with the Centre for Sustainable Food Systems at UBC Farm, Vancity, and Brand Natural. Initiated in 2015, Feeding Growth is an education and community building initiative that aims to amplify the local food economy by supporting and growing a resilient, socially just, and globally significant community of British Columbia-based, progressive food businesses. Core to this aim is Feeding Growth's Scale Your Progressive Food Business, a 5-part workshop series that provides practical tips to environmentally progressive, organic, ethical, and socially responsible packaged goods companies at critical stages of expansion.
Feeding Growth's focus is on helping progressive businesses build community, capacity, sales, and sustainability through learning, engagement, networking, and other skills development training. Central to Feeding Growth is virtual and direct platforms and networks whereby British Columbian, values-based food entrepreneurs connect with other business leaders, receive advice and direction from experts in the industry, and take away proven strategies for amplifying their business.
WORKSHOP SERIES
Scale Your Progressive Food Business
This series of five workshops provides practical tips for progressive retail and packaged goods companies to reach and maintain success. Each workshop follows the Feeding Growth recipe: personable and caring food industry mentors share advice; participants engage in hands-on exercises; and the helpful community of progressive change-makers connects over tasty local food. The series culminates with a keynote event celebrating our graduates and the local food movement.
Series Topics, Speakers, & Dates
Marketing & Branding: September 23rd (1pm – 4pm), Online via Zoom
You have a story. Your business has a story. Now you want to celebrate that story through your packaging, marketing personality, and product positioning. As your business grows, you especially want to ensure you're effectively conveying your brand's values and persona to your customers. In this workshop, a panel of experts will lay out the dos and don'ts of progressive food business branding and marketing, and help you put your positioning statement to the test. This workshop will include Jennifer Chan (Chief Marketing Officer at Coho Collective, Inc.), Johanna Israel-Duprey (Brand Builder/Partner at Brand Natural), Marc Wandler (CEO at Susgrainable), and Jenny Dickson (Instructor at UBC Sauder School of Business).
Retail, Sales & Distribution: October 7th (1pm – 4pm), Online via Zoom
Our most sought-after workshop! Why? Who to sell to, who to distribute with, how to represent your product: those are all questions that can make or break your business venture. And at times of expansion, when there seems to be so much on the line, making sense of the landscape out there can be overwhelming. Our carefully selected panel of industry experts, representing every actor of the supply chain, will give you the inside scoop you need to make good decisions. Plus, we make sure you come out with a clear understanding of your pricing structure by doing some good old math. This workshop will include Kurstin Leith (Director of Brand Management at Agency Brand Management), Gayle Thom (National Director - Supplier Relationships/Procurement at Horizon Grocery + Wellness), Mellisa Mills (CEO & Founder at Spread'em Kitchen), and Laura Reid (Local Curator, SPUD.ca).
Sourcing & Manufacturing: October 21st (1pm – 4pm), Online via Zoom
You pride yourself on procuring excellent ingredients. But are you fully aware of the impact of your procurement practices? Do they honor your business values? And are your manufacturing steps maximizing the quality of those ingredients? In this workshop, quality control and procurement experts walk you through an analysis of your own operations and sourcing – teaching you how to save time, money, and even your sanity. This workshop will include Ali Samei (President, Wiseop Business Partners), Mauricio Lozano (Owner/Operator, Faculty Brewing Co.), and Lyndsay Scott (CEO & Founder, Kindred Cultures).
Financing & Growth: November 4th (1pm – 4pm), Online via Zoom
Oh that pitch for money! Are you dreading it? Yet, you know that it's key to your business success to get comfortable and creative with the asks. This workshop will not only help you nail that investor pitch, but it will also explain the diversity of support options that exist: loans, angel investing, equity partners, crowdfunding, etc. And most importantly, our panel of experts will help you determine which option is best for your business values at each stage of growth. This workshop will include Melanie Rupp (Senior Director of Loans & Advisory Services, Women's Enterprise Centre), Judy Brooks (Principle, Brainchild Strategies, Inc.), Connie Marples (Founder, Boosh Food), and Puneet Jain (Small Business Advisor, Vancity).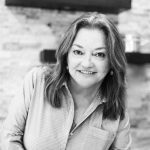 How to Integrate Sustainability into Your Business: November 18th (6:30pm – 8:30pm), Location: Lost & Found Cafe
We're all about growing a resilient, socially just, and globally significant community of progressive food businesses, right here in BC! Join us for an evening to celebrate progressive food entrepreneurs with keynote speaker Ian Walker.
Full Workshop Series: $149.50*+
Individual workshop - $44.50
*Vancity business members qualify for a $100 bursary on the full workshop series. Supported by Vancity.
+The first 10 Squamish businesses can receive a $100 bursary on the full workshop series, and is designed for entrepreneurs operating anywhere between Britannia Beach and Pinecrest. Supported by the District of Squamish.
Want to involve one of your staff or co-founder? Access a 30% discount on the purchase of a second ticket for the full workshop series or individual workshops by sending an email to info@feedinggrowth.com listing attendees from your business.
Refund policy
All refund requests must be made at least five days before the start of the workshop series by contacting info@feedinggrowth.com. A $10 administrative fee is charged for processing refunds and can take up to 10 business days to process. Alternatively, you can transfer your registration to another person; there is no fee for transferring the registration to another person. If you choose to transfer your registration to another person, please contact info@feedinggrowth.com. Please note: within four days or less of the workshop series, we are unable to accommodate refund requests.
You are a Canadian entrepreneur in the food transformation or food processing sphere (i.e., retail and packaged goods).
Your enterprise is progressive, i.e., with a mixture of local, organic, and/or natural products, and sustainable, ethical business practices. You care about the social and environmental impacts of your business.
You are ready to take your business to the next level, but you do not know exactly how to scale up.
You want to refine your business' branding, marketing, manufacturing, distribution, and financing approaches.
You love practical tips – you want workshops where you leave with practical tips and proven strategies you can start to implement right away.
You value hearing a diversity of perspectives from successful progressive food business veterans.
You would like to collaborate with Vancouver's growing progressive food community and connect with others like you who may have experienced similar opportunities and challenges and from whom you could get advice.
Are you an entrepreneur but not sure if your product is food system related? Feeding Growth might still be the right fit for you! Business owners with products such as pet food, natural cleaning, and farmers looking at value-added products would all benefit from the Feeding Growth workshops and community. Contact info@feedinggrowth.com with your questions.
Completing the whole Feeding Growth Scale your Progressive Food Business workshop series makes you a Feeding Growth Alumni, which gives you:
Free attendance to the Feeding Growth Coffee Series: a series of dialogues about food business subjects, in collaboration with engaged food industry partners, and with the Feeding Growth recipe: personable and caring food industry mentors; inspiring yet mighty practical insight; and a helpful community of progressive change-makers.
Access to Feeding Growth's 280+ members Community Listserv where food industry experts and peers share valuable information and find solutions to food business challenges.
First dibs on UBC Farm Farmers' Markets: the Vancouver market scene is a difficult one to access. The UBC Farm Farmer's Market is eager to support emerging, progressive food businesses.
Access to additional HR support: You get to work with the UBC Food Systems Internship team to welcome valuable intern(s) to enhance your business growth.
Open doors to yearly Scale your Progressive Food Business workshops: come back to connect, refresh your memory, get access to food industry veterans, and more. Want to send one of your employees? Your employee can access a 30% discount on the full series or individual workshops.
Vision, Values, Equity
Our Vision, Values, and Equity Commitment
Our Vision
Together we grow a resilient, socially just, and sustainable community of progressive food businesses.
Our Values
Feeding Growth works with food entrepreneurs on their path to environmental, social and financial sustainability. Feeding Growth works to bolster the progressive food economy of British Columbia, and defines progressive businesses as: values-based, impact companies that produce natural and/or organic goods that aim for environmental sustainability, carbon neutrality, and are ethical and socially responsible.
Our Commitment to Equity
As a program of the Centre for Sustainable Food Systems at UBC Farm, Feeding Growth is a member of Sustainable Agriculture Education Association (SAEA), and we support and subscribe to the SAEA's Equity Statement.
"The Sustainable Agriculture Education Association (SAEA) affirms, above all, that food systems sustainability requires the realization of equity and justice. It works to support the principles of equality, dignity, and fairness rooted in the Universal Declaration of Human Rights of the United Nations. We share these values with the Inter-Institutional Network for Food, Agriculture, and Sustainability (INFAS) network, whose Statement on Equity in the Food System many of our members helped compose. The INFAS statement recognizes the environmental, social, and economic dimensions of sustainability. It places an explicit focus on dismantling structural racism in food systems, and on challenging the multiple forms of oppression — class, race, gender, nationality, among others — that serve as interrelated barriers to equity. [read more]"
Sponsorship
Become a sponsor of Feeding Growth
A Feeding Growth sponsorship represents a key opportunity to reach your target market, elevate your brand, and connect your team with the movers and shakers of BC's local food economy.
Complimentary tickets to the workshop series, logo recognition, access to our broad networks for promotion, and opportunities to introduce your value proposition to a savvy group of more than 100+ creative business leaders are just a few of the benefits that come with your sponsorship.
Resources
COVID-19 Food Systems Resources
We compiled a list of COVID-19 food systems resources, media articles, and other content to help progressive food businesses in BC find information that may help them navigate this unprecedented time.
Community
Alumni
La casa del Maiz, Authentic Mexican Tortilleria
Collaborators & Beloved Partners