*Online* Spring Mushroom Foraging

This virtual mushroom foray will focus on how to SAFELY identify wild mushrooms found in the Pacific Northwest. This is our ever-popular "Wild Edible Identification Trip", a 2-hour walk with wildcraft guide and chef Robin Kort made into a video series that you can refer to at your leisure. It's like having a mushroom expert in your pocket. We'll cover the wild and wonderful world of edible and poisonous mushrooms.
To be clear, the format of this workshop consists of 2 hrs of Robin's original video content (that you can watch and re-watch over the next year) and a 1 hr live Zoom session. The live session will begin with Chef Robin bringing wild edibles for show and tell that she's harvested that week to give you examples of what foragable mushrooms are popping up in the forests in spring. Additionally, Robin will demo and briefly go over a few more currently available edible species. The final 30 minutes of the session will be an opportunity for questions from participants.
About the Instructor
In a lifetime of living, harvesting and cooking between the Coast Mountains and the Pacific Ocean, Chef Robin Kort has gathered an abundance of delicious local plants, wild mushrooms and fresh seafood into her kitchen. Her cooking has been influenced by her grandmother and many chef mentors from around the world along the way. Her passion is sharing her collected research on the Pacific Northwest with you, connecting the dots from wilderness to plate and revealing delicious secrets from the forest to sea. Her advice is to gently follow the seasons and harvest what is offered freshest each month; shoots leaves in spring, summer seaweeds, flowers, fish and fruit, fall roots and mushrooms, winter seafood. Take the utmost care to pick only what is abundant and leave the rest for other beasts.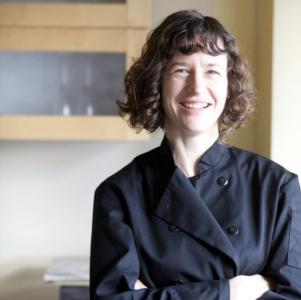 Date and Time
Thursday, May 5 | 6:00 – 7:00 pm PST (1 hour)
Location
Online via Teachable and Zoom.
A link to access the pre-recorded video content will be shared with registrants a week prior to the workshop. For registrants who sign up less than a week before the workshop, a link to access the pre-recorded video content will be shared 24 hours prior to the workshop. Link to the live Zoom workshop will be shared with all registrants on the afternoon of the day of the workshop.
Please note that the Zoom portions of our workshops are not recorded.
Cost
$40 + GST (non-refundable)