*Online* Foraging Survival Trip
About this Workshop
You'll learn how to find food in a pinch and where to safely forage on the coast. You'll learn how to find sustainable edible wild weeds, nutrient rich plants for survival and beach forage super-foods like seaweeds and shellfish. We'll cover any poisonous plants you should avoid and simple cooking methods for the food you find. To be clear, the format of this workshop consists of 2 hrs of Robin's original video content (that you can watch and re-watch over the next year) and a 1 hr live Zoom session.
Robin will host the 1 hr live Zoom session on October 13th, 6-7 pm. The live session will begin with learning about a local edible plant not covered in the online module – wild chamomile! In addition, Robin will demo and briefly go over a few more currently available edible weeds. The final 30 minutes of the session will be an opportunity for questions from participants.
About the Instructor
For the past 10 years, Chef Robin Kort has been teaching foraging programs from wild mushrooms to winter foraging classes through her company Swallow Tail Culinary Adventures. Her experience spans from being a commercial wild foods supplier for Vancouver's high end restaurants to bringing agrologists and forestry students into the field for lectures on traditional food plants of BC. Robin is a native Vancouverite who grew up hiking the mountains and swimming the seas of the Pacific Northwest and would love to share her knowledge of her home with you.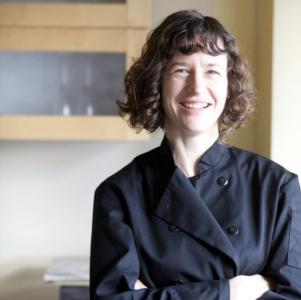 Date and Time
Tuesday, October 13 | 6:00 – 7:00 pm PST (1 hour)
Online via Teachable and Zoom
Link to live workshop will be shared with registrants on the afternoon of the day of the workshop. (Access to the video content will be sent to you shortly after the workshop itself.)
Cost
$45 + GST (non-refundable)