Cory Spencer
Cory Spencer – 2009 Graduate of the UBC Farm Practicum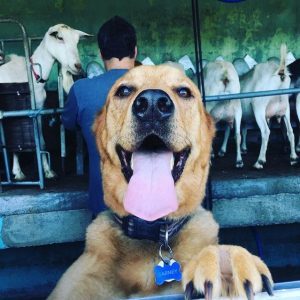 What is your occupation?
I own a 130 head goat dairy and cheese making operation called the Haltwhistle Cheese Co. We produce a variety of raw milk goat and cow's milk cheeses.
Cory was originally a software developer. Learn more about his unique career change and journey to farming!
What path did you take after your practicum to arrive at your current occupation?
After the practicum I trained with cheese makers in both the UK and France, before returning home, purchasing our first 32 goats, and building a goat dairy.