Q&A Round-up
Essential Labour, Essential Lives: Migrant Agricultural Workers and COVID-19
We received a huge number of thoughtful questions from the audience during our July 23, 2020 webinar on migrant agricultural workers, many of which the presenters didn't have time to answer live. Below are our panelists' responses to your questions, with resources for further reading. We look forward to continuing this critical conversation!
The Government of Canada has established penalties for migrant workers that do not adhere to the Quarantine Act, including fines of up to $750,000 and imprisonment of up to 3 years. Are these non-compliance penalties reasonable, or should they be subjected upon the employer rather than the worker?
Non-compliance with the Quarantine Act does not appear to have been a major issue in the pandemic. Medical experts have asserted that migrant agricultural workers have contracted the virus locally. A greater challenge is that migrant workers' movements are being restricted well past 14-day self-isolation or quarantine, and that they are facing local stigma and racism that frames workers as a source of the virus (Grant, 2020). Advocacy organizations such as Justice for Migrant Workers have established a know-your-rights guide for workers in relation to the Quarantine Act.
Why aren't Canadians hired to do the farm work?
Researchers have found that the Seasonal Agricultural Worker Program has enabled employers to increase expectations of worker productivity (many migrant farmworkers have extensive experience and training from repeated years of work in Canada, along with pressure not to lose their positions), while eliminating market pressure to attract Canadian workers by increasing job quality and wages (Binford, 2019). Many Canadian workers are indeed employed on farms, particularly recent immigrant workers in the Lower Mainland and workers from Quebec in the Okanagan. However, broadly speaking, the wages and job quality have not been sufficient to attract Canadian workers who have other options.
Do migrant workers have access to health care while in Canada if they get sick or injured, and do they lose their pay?
Agriculture is one of Canada's most dangerous job sectors (Preibisch, 2014). While Canada has historically provided migrant workers with access to basic social protections (including provincial health insurance), it has begun to move away from these provisions with the introduction of second-generation temporary migration programmes. The Stream for Lower-Skilled Occupations, for instance, requires migrant workers to undergo a waiting period before they become eligible for provincial health insurance, during which they rely on their employers to provide them with private health care insurance (Hennebry, 2016). In addition to these policy barriers, researchers have found that employer mediation, language differences, and hours of work significantly impact migrant workers' ability to access health care (Hennebry, 2016).
Knowing that programs like the Seasonal Agricultural Worker Program are fundamentally flawed, do you think temporary worker programs can be reconfigured to eliminate insufficiencies, or should new programs be created to better support migrant workers? If so, what would the new programs look like?
Many labour-migration scholars have called for a migrant-centred approach to labour-migration that would provide permanent residency on arrival, eliminate tied work permits, and the ability to participate as peers in shaping their own lives, livelihoods, and Canada's food system. Workers would have a genuine set of choices (e.g. to settle in Canada with their families or to migrate). Researchers have also called attention to the importance of addressing root causes of migration, including trade liberalization processes that undermine viable agrarian livelihoods in workers' countries of origin (Weiler, 2018).
What new approaches and promising practices have the potential to better support migrant workers during COVID-19 and beyond?
Weiler and McLaughlin discuss some of the pros and cons of various reforms and practices toward the end of their article, "Listening to migrant workers: should Canada's Seasonal Agricultural Worker Program be abolished?"
What is the biggest single change that you feel would improve conditions for migrant workers during COVID-19, and in general?
Researchers and advocacy organizations have underscored the importance of permanent residency on arrival, which would end tied work permits and the differential treatment of migrant workers (e.g. by enabling them to change employers, access full Employment Insurance benefits, etc.) (Weiler, 2018).
Can you explain what Permanent Residency Status would do for the workers?
Migrant agricultural workers are "tied" to a single employer, which means that their visas hinge on remaining employed by that employer. If they lose their job and are unable to secure a work permit for another, they can be repatriated. In short, a person's access to labour rights, human rights and freedom of mobility in Canada is significantly attached to their immigration status (Goldring, 2011).
Permanent residency on arrival would go a long way toward eliminating migrant workers' differential treatment. It would provide workers with the ability to change jobs (e.g. if a hailstorm devastates a crop and there is no work left at the initial farm that hired them, or if they encounter substandard housing or workplace conditions). Many social entitlements are only available to people with permanent residency or citizenship, such as full Employment Insurance benefits, access to free English/French-language training through settlement services, and greater practical access to workplace safety insurance in the event of workplace illness or injury (numerous workers have experienced barriers to accessing the latter if they are no longer in Canada).
Why not a 'pathway' to permanent residency? Researchers focusing on groups of migrant workers who do have a two-step pathway to permanent residency (e.g. caregivers, meatpacking workers) have noted that the interim period before a worker gains permanent residency is precarious. A two-step process for obtaining permanent residency can, paradoxically, heighten workers' vulnerability. For example, Jill Bucklaschuk's research on meatpacking workers in Manitoba showed that workers felt compelled to stay silent about workplace injuries and pain and avoided seeking medical treatment because they did not want to jeopardize their prospect of gaining permanent residency (Bucklaschuk, 2018). In addition, researchers Luin Goldring and Patricia Landolt have found that entering Canada with a precarious immigration status (e.g. a temporary permit) has lasting negative effects on that person's job quality even if they later obtain a secure status (Goldring, 2011).
A person with permanent residency on arrival would not be obligated to stay in Canada, give up any other citizenship, or become a Canadian citizen.
What about access to the federal government's open work permit initiative for workers experiencing abuse, launched in 2019? Researchers like Fay Faraday have noted that the threshold of what counts as "abuse" is extremely high (Faraday, 2016). Advocates have also observed that there are considerable barriers for workers to apply: processing times are long, and applications can only be filed online in French or English, both significant barriers for migrants who don't have access to computers or who don't speak either language (Mojtehedzadeh, 2020).
In what ways could granting permanent resident status to migrant workers contribute to agroecology and food sovereignty?
When given the opportunity to settle permanently with their families, studies in the USA have shown that some farmworkers choose to establish their own farms, which are often based on agroecological principles (Minkoff-Zern, 2019). Choice is key here (i.e. not assuming that workers must become farmers), as is public support for agroecological farm viability in general.
What are some ways that we can hold governments and companies liable against human rights and labour rights abuses that have been reported in Canada?
Numerous migrant advocacy organizations across Canada have targeted short-term and ongoing campaigns on this issue (e.g. Justice for Migrant Workers, RAMA Okanagan, Fuerza Migrante, Migrant Workers Alliance for Change, Migrant Rights Network, etc.). They often issue simple calls to action (e.g. phone campaigns, petitions, meeting with elected representatives, etc.) through their newsletters and social media.
What countries are doing it best and how can we model our standards after theirs to better our treatment of foreign workers?
Because of globalized capitalism, many countries face pressure to remain internationally competitive by decreasing the cost of labour and increasing conditions that induce productivity. Some have cited Canada as a "model" for best practices in international labour-migration, although many scholars dispute this (Hennebry, 2012).
Some journalists have praised Portugal during the pandemic. Portugal announced that all migrants with open residency applications will be granted regularized status. However, others have pointed out that workers have fallen through the safety net, even under the new policy (Waldersee, 2020).
How do you think the COVID-19 crisis has affected the migrant justice movement? Do you think governments have the capacity to respond to these changes?
The pandemic has increased public scrutiny of issues that researchers, activists and journalists have been documenting for decades. It remains to be seen whether that will translate into systemic changes or minor reforms.
Researchers have underscored the need for governments to address both short-term issues in the pandemic, including investment in provincial compliance teams that conduct proactive, unannounced inspections and consistency in access to free language interpretation services at hospitals (Hennebry, 2016), and longer-term changes like ending tied work permits and permanent residency on arrival (Weiler, 2018). Thus, the challenge appears to be less about government capacity than government priority
Are there solidarity movements between unions & migrant workers?
Elizabeth Ha with OPSEU/OFL/ACLA has been doing extensive solidarity work with migrant workers. In addition, the UFCW has a long-established Agricultural Workers Alliance.
Hay algún movimiento en México que apoye a los trabajadores temporarios en Canadá?, Is there an organization in Mexico that supports temporary workers that go each year to Canada?
Sending-country governments often face pressure to maintain access to the Canadian labour market because they are competing with other countries. Leigh Binford's book "Tomorrow We're All Going to the Harvest" discusses how this pressure affects sending-country liaisons in Canada that are, theoretically, meant to uphold workers' rights (Binford, 2013).
Regarding civil society organizations in Mexico engaged in migrant worker support, Irma Pineda Santiago has been doing important work: No conozco organizaciones, pero Irma Pineda Santiago ha estado haciendo un trabajo importante en México.
What are the barriers that migrant workers face when trying to access justice in Canada?
The inability to easily change employers, systemic racism, and deportability are key barriers to accessing justice in Canada. Some recent examples include a migrant worker who was fired for speaking out about a COVID-19 outbreak, a Jamaican migrant worker who had his workers' compensation cut off after suffering injuries on the job, and a report that Ontario police kept migrant workers' DNA samples illegally.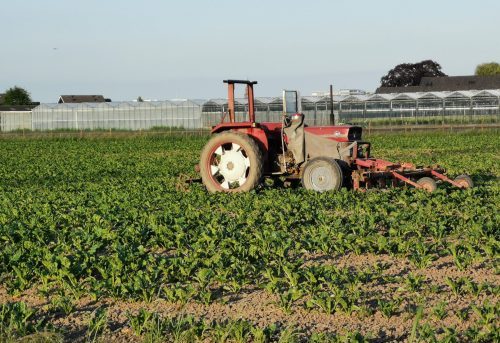 Is there information/data available for migrant workers on animal farms?
This article in The Star discusses working conditions on poultry farms.
How do migrant workers perceive open work permits for vulnerable workers? Are they aware of such options when they face abuse in the workplace?
This article in The Star includes perspectives from migrant workers on the shortcomings of open work permits.
What is the discrepancy between what we hear about the betterment of working conditions for temporary workers and some of the realities still being faced by others?
Some employers are indeed making efforts to meet legal requirements for worker safety. However, many advocates have pointed out that employers and agri-industry organizations have a greater capacity to freely contribute to media coverage of this issue than workers. For example, there is currently a legal complaint from a worker who argues he was fired after speaking to the media about an outbreak at his workplace. A series of recent articles have also documented the food crisis that many migrant workers have been experiencing while in quarantine.
References & Further Reading
Academic References
Editorial References
Resources for further reading about agricultural streams of Canada's Temporary Foreign Worker Program
Documentaries
Organizations working with migrant workers
Contributors: Anelyse Weiler & Kate Hodgson