justin lee
By justin lee on December 6, 2017
UBC Farm Markets featured on Fairchild TV Check out the Fairchild TV feature on the UBC Farm Markets.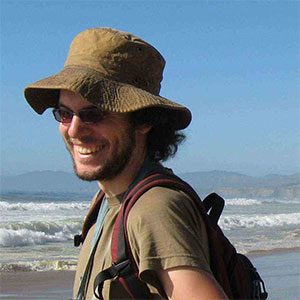 By justin lee on December 1, 2017
Researcher Profile: Gabriel Maltais-Landry, Former CSFS Postdoctoral Researcher Now Assistant Professor, Sustainable Nutrient Management Systems, University of Florida What drew you to UBC Farm and the CSFS? I'm process oriented and I like to understand the mechanisms of why things work the way they do. That's often easier to do on a research farm than […]
By justin lee on November 24, 2017
Dawn Morrison on CBC Ideas Dawn Morrison, Founder, Chair and Coordinator of the B.C. Food Systems Working Group on Indigenous Food Sovereignty, was featured on CBC Ideas on Indigenous food sovereignty in a radio documentary called: Confronting the 'perfect storm': How to feed the future "Here in Canada we waste about a third of the food […]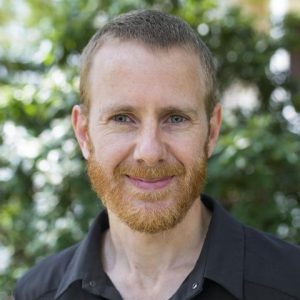 By justin lee on November 22, 2017
Researcher Profile: Craig Borowiak, Former Visiting Researcher Associate Professor, Haverford College in Philadelphia What is the focus of your research? I am an associate professor and chair of the political science department at Haverford College in Philadelphia. I study alternative political economies and for the past eight years have been focusing my studies on what […]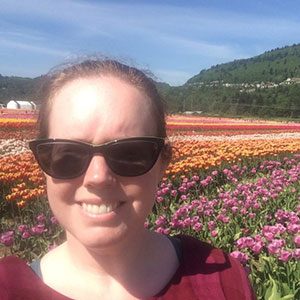 By justin lee on November 22, 2017
Researcher Profile: Lisa Powell, Former CSFS Postdoctoral Fellow Current Associate Professor of Environmental Studies, Sweet Briar College What is your title? I am a postdoctoral researcher jointly appointed at UBC in the Centre for Sustainable Food Systems and at the University of the Fraser Valley. What does your research with the Centre for Sustainable Food […]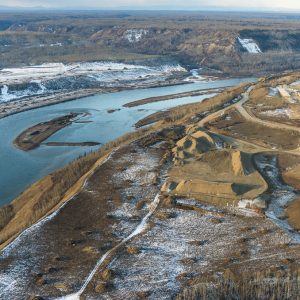 By justin lee on October 18, 2017
April 18: Movie: Unsettling Environmental Review What is lost in translation between the passion and creativity in and around the Enbridge and Kinder Morgan reviews and the dispassionate reports and recommendations?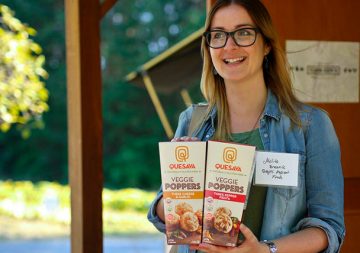 By justin lee on September 8, 2017
What is the Feeding Growth "Scale Your Progressive Food Business" workshop series? This series of five workshops provides practical tips for progressive retail and packaged goods companies to reach and maintain success. Each workshop follows the Feeding Growth recipe: personable and caring food industry mentors share advice; participants engage in hands-on exercises; and the helpful community of […]
By justin lee on August 30, 2017
Robert and Stacey Spring Robert and Stacey Spring – 2015 Graduates of the UBC Farm Practicum Since completing the Practicum, Robert and Stacey spent a couple years pursuing other educational opportunities before beginning their dream family farm in earnest. Stacey attended KPU in a Sustainable Agriculture program and Robert at BCIT and Groundswell. This summer, […]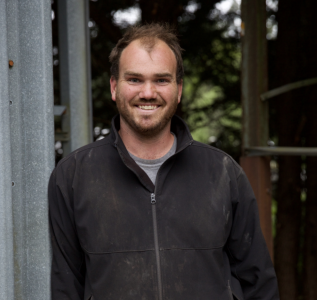 By justin lee on August 30, 2017
Dave Semmelink Dave Semmelink – 2014 Graduate of the UBC Farm Practicum Dave established Lentelus Farms about half way through UBC Farm's Practicum in Sustainable Agriculture. The Practicum helped him build many strong connections including with Professor Emeritus and mentor Dr. Art Bomke.  "Art sent me off to the Comox Valley to look at renting […]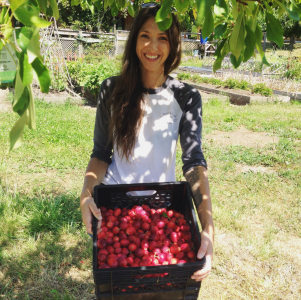 By justin lee on August 30, 2017
Katie Selbee Katie Selbee – 2013 Graduate of the UBC Farm Practicum After completing the practicum in 2013, Katie went on to do a year of mixed-vegetable CSA farming at Farmers on 57th, as well as an orchard internship at UBC Farm. Katie has since moved to Pender Island, where she started Twin Island Cider, […]